Bio for Anne Dranitsaris, Ph.D.
Bio for Anne Dranitsaris, Ph.D.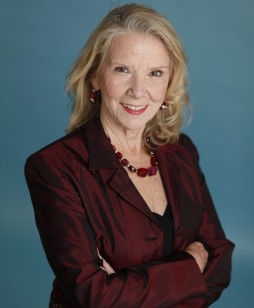 The Visionary Striving Style
Anne Dranitsaris, Ph.D, brings a lifetime of study, "psychological savvy" and hands-on clinical experience to helping people become who they are meant to be. Her interest in creating mental health coupled with her interest in personality systems and the dynamics of human behavior has influenced the development of Striving Styles™ Personality System.
Holistic Approach to Learning
Driven by a vision for an holistic approach to emotional and physical health, she chose educational pursuits that aligned with her passion while at the same time, studying at mainstream universities such as Ryerson (Business Management) University of Toronto (Mindfulness-Based Stress Reduction, Religious Studies) and Alternate Dispute Resolution (ADR Institute Of Ontario).Anne looked for training institutes that would help her integrate the cognitive, emotional and physical approaches to healing the mind and body. This included receiving her degree as a Registered Massage Therapist; graduate of the International School for Spiritual Sciences (Montreal); psychotherapy certification from the Centre for Training in Psychotherapy (D.C.T.P); studies at the Masterson Institute for Disorders of the Self (New York) and a PhD in Therapeutic Counseling from the Open International University for Complementary Medicine (WHO).
Committed to life long learning, Anne has completed postgraduate programs in Cognitive Behavioral Therapy, Spiritual Self-Schema Development, Brain and Behavior, Emotional Intelligence (EQ-i) and has been a long time follower of the work of Carl Jung. She continues to stay educated and informed about recent advances in neuroplasticity, brain development, mindfulness and social intelligence.
Executive Coaching & Corporate Therapy
Anne became one of Toronto's first Executive Coaches in the late 1980's. She could see the direct application of the therapeutic tools into the corporate world, which drove her to expand her work into that realm. Anne began using the title of corporate therapist to indicate the depth with which she worked with leaders and teams developing emotional intelligence, behavioral competence, and relationship skills in organizations. She has also uses her unique approach to work through dysfunctional relationships, partnerships, teams and boards.
Sought After Writer
A prolific and frequently cited writer on the impact of behavior, emotional intelligence and personality styles in the workplace, she has written a series of books on personality type based on Jung's theory of Psychological Type. The Personality Profile Series© books are used to help individuals in coaching and counseling to understand themselves, their environment, their partners, and their children. Her latest series of books, The Jung Typology series, focuses on understanding the impact of personality type on employees, teams and leaders.
Anne has been featured in the media, on radio, television as well as in a wide range of national and international publications including USA Today, the New York Post, Huffington Post, The Toronto Star, NOW Magazine, Globe and Mail and TIME.com. Additionally, her work has appeared in three issues of "O" Magazine within the past year, with her article on Striving Styles being including in the "O" Annual as one of the year's top articles. She has recently been contracted to write for an upcoming issue of "O".
On A Personal Note...
Anne is deeply committed to helping people develop self-awareness by understanding their personality structure, needs and behavior and how their conditioning impacts their ability to thrive. She is both influential and inspirational, touching the lives of her clients, friends and family in a profound way. She is generous with her guidance which she delivers directly and pragmatically, so you clearly understand what you need to do. Those closest to her will atest to the fact that she is never wrong with her insights.
One of five children, Anne is dedicated to her family and fostering a strong family dynamic and foundation for her children and grandchildren. She has been with her husband, Blake (Stabilizer), for over 20 years. In addition to her daughter, Heather (Performer), she has 3 step-children, Darryl (Stabilizer), Erin (Aritst), and Kyle (Artist). Her 11-year old granddaughter, Emma (Socializer), lives with her during the school week and her two other grandchildren, Ben (Visionary) and Paige (Performer) live down the street, around the corner from her sister Nancy (Performer).