Bio for Heather Dranitsaris-Hilliard
Bio for Heather Dranitsaris-Hilliard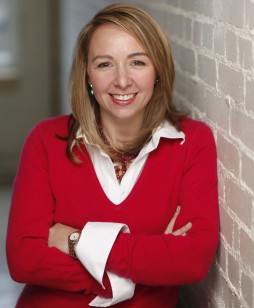 Performer Striving Style
Always curious about what makes people perform and why some people achieve their potential in their lives while others do not, Heather embarked on a journey to understand performance and motivation as well as behavioural change. Her background in organizational and leadership dynamics, coupled with her own experiences as an entreprenuer and parent have influenced the development of the Striving Styles Personality System.
A Systems-based Approach
With a keen interest in business, Heather pursued an education focused on understanding how organizational systems and practices drive performance and the achievement of potential. Attending the Ivey School of Business, she obtained her Bachelors Degree in Honors Business Administration. Upon graduating from university, she completed post-graduate courses in Human Resources Management (HRPAO) as well as Compensation Management (Canadian Compensation Association / World At Work), Organizational Development (Linkages), Performance Systems (University of British Columbia) and Management Consulting (CMC). She obtained her Certified Human Resources Practitioner designation as well as becoming a Certified Compensation Professional.
Heather started her career working in Human Resources for a major publishing company in Toronto and then as a Consultant in Vancouver where she designed performance and rewards systems for organizations seeking to increase employee performance. She was the co-author of a Canada-wide study conducted in 1997 through Mercer HR Consulting on Performance Management Practices in organizations. This study focused on whether or not organizations were able to foster the performance they desired from their employees.
Through this she began to see that despite well designed systems, there clearly was something missing in organizational approaches to employee performance. It was at this time that she began studying with Anne to learn about the impact of personality and emotions on behavior, and ultimately, on performance.
People, Systems & Results
Blending systems-thinking with behavioral dyanmics, Heather has spent the past 20 years guiding clients out of dysfunction, chaos, apathy and more on the way to achieving higher levels of performance and realizing potential at the personal, team, leader and organizational level. She has worked in the areas of leadership assessment and transformation, organizational effectiveness, strategy development, performance management and cultural change. Her clients are executives and entreprenuers, typically in high growth organizations, from a broad range of industries that operate both locally and globally.
Successful Entrpreneur
Before devoting herself to the development of the Striving Styles, Heather was the driving force behind Caliber Leadership Systems, Vancouver's largest independent leadership and human resources consulting firm. The firm originally started as a way for Anne and Heather to combine their expertise and develop unique models to expedite results for their clients.
Heather constantly developed and applied strategic leadership and behavioural models in her own company, offering clients a first-hand look at what it takes to lead and build a successful business. Her results led to coverage in Profit Magazine (Fastest Growing Companies in Canada), and Business in Vancouver.
In 2007, her firm was selected by BCBusiness Magazine to develop a model for determining which companies in British Columbia should be recognized as being the "best to work for in the province", a designation awarded annually by the magazine. Wanting to ensure the selection criteria fully reflected a 'best company', she created a multi-dimensional model that integrated organizational systems, leadership, culture and employee engagement - the first of its kind.
Sought After Speaker
Heather is also a highly-recognized and sought-after speaker at professional, business and entrepreneurial events. Audiences love her unusual, thought-provoking and often cutting-edge concepts and insights, delivered with both humour and energy. They relate easily to her ideas and feel inspired to take action and improve. She engages audiences with her illustrative and entertaining stories while providing them with the clarity they need to achieve their potential.
Heather has delivered a wide-range of courses, workshops, and keynotes to employees, Human Resource professionals as well as leaders. Over the past few years, Heather has begun working with parents and teachers to help them understand and support the emotional needs of children, particularly in situations involving learning or behavioural difficulties.
On a Personal Note
Heather knows first hand that one must be brave to navigate change in life, personally and professionally. It requires the convication that there is more potential to realize. It also requires insight and support which she continuously receives from Anne, her business partner and mother. Believing there must be a reason why she has had the kinds of experiences she has in life, she is passionate about guiding others through the barriers to achieving their own potential.
As a single mother of 2 children, Ben (Visionary) and Paige (Performer), she knows the benefits of using the Striving Styles as a parent, both at home and with teachers! Having been through a divorce and begun a new relationship, Jeff (Stabilizer), she has been able to consciously reshape her relationship patterns using the insight from the Striving Styles so as not to recreate past experiences.