SSPS Assessments
SSPS Assessments
The first step towards realizing your potential and becoming who you are meant to be. Get powerful insight into what quadrant of your brain dominates, how emotions influence your bonding with others, the needs that must be met for you to feel psychologically secure, as well as how you behave or others perceive you to behave.
It's four assessments in one! The Striving Styles Personality System offers the only assessment to combine:
Brain-based assessments that define what quadrant of the brain dominates and how you interpret the world.
Emotionally-based assessments that demonstrate how emotions influence behavior.
Psychologically-based assessments that identify the needs that must be met in order to feel psychologically secure.
Socially-based assessments that show how you behave and how others perceive you as behaving.
It provides you with an in-depth understanding of your own brain's organization and how to leverage its full capacity to achieve your potential.
SSPS Assessment Level I
SSPS Conversion Tool for the MBTI
SSPS Children's Assessment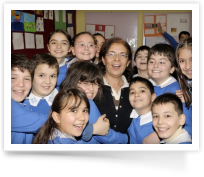 SSPS Assessment Level II- Licensed Practitioners Only